THERE has been a breakthrough in the disappearance of a Tasmanian teenager 20 years ago.
Eve Askew was 14 when she vanished from her family home in Fitzgerald, near Maydena, one night in November 1991.
A large-scale investigation at the time and a second a decade later failed to uncover any significant evidence as to the Glenora District High School Year 8 student's fate.
But since announcing late last month that the file would be revisited, Eastern CIB detectives have now produced an image of a person of interest.
Detective Inspector Colin Riley, who is heading up the investigation, is so far refusing to elaborate on what police believe the man's alleged role was in Eve's disappearance. However, it is clear the case is being treated as a murder investigation.
It is the first time a "person of interest" has been identified in relation to Eve's disappearance and the photo-fit picture released by police is of a high quality.
"We have received a steady stream of information since we announced the case was being revisited last month," Insp Riley said yesterday.
"Some of that information has produced strong new leads."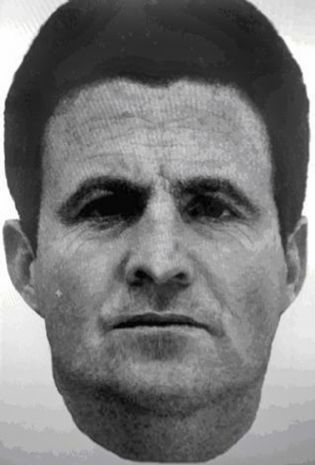 Police are appealing for the person pictured to come forward or for anyone who thinks they might know the man, believed to be between 60 and 65 years old, to contact police immediately.
He is understood to have been living in the New Norfolk area at the time of Eve's disappearance.
"This person may have information that will assist us and we need to speak to him," Insp Riley said.
He described the production of the photo image as "a major leap forward".
"We have a dedicated team of detectives working on this case and the information is coming in via letters, emails, phone calls and in person," Insp Riley said.
"Add the huge amount of community interest in what has long been a very troubling case to the fact we now have state-of-the-art forensic technology available, and we're hoping the outcome of this investigation might be very different to the previous two."
Eve's eldest brother Jake Askew recently told the Mercury his sister deserved to be at peace.
"If anyone out there knows something, consider how this must feel, please contact police," Mr Askew pleaded.
A reward of up to $100,000 has been offered for information leading to the apprehension of an offender, or to the recovery of Eve's body.
Information should be provided directly to investigators by phoning 0418 589 544.