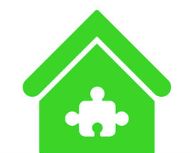 Dale NICHOLSON - TRAGICALLY LOCATED DECEASED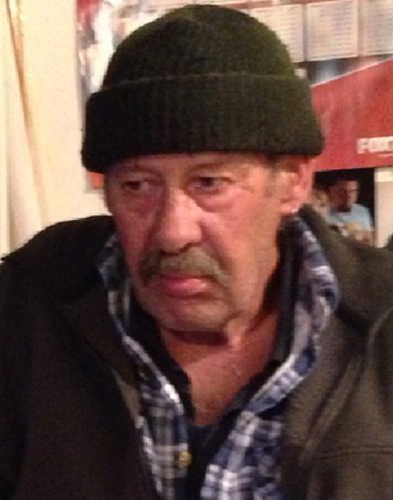 Divers find body in car submerged in River Derwent, north of Hobart, in search for cold case missing man Dale Nicholson
By
Dan Smith
and
Daniel Miller
ABC
A team of divers that specialises in solving cold case disappearances has found a body in a submerged car owned by a Tasmanian man who has been missing for more than six years.
Police confirmed human remains were found in a car at New Norfolk, north of Hobart, that belongs to Dale Nicholson.
The 61-year-old was last seen alive by a neighbour on December 10, 2016, and spoke to a friend on the phone that afternoon.
His family reported him as missing the following day, and despite an "extensive search", no trace was found at the time.
A coroner's report in 2021 found "all available evidence" pointed to him being dead but was unable to make further findings.
The coroner found Mr Nicholson had a "history of alcohol and drug use" and was being treated for depression at the time of his death.
The Ford Falcon sedan belonging to Mr Nicholson was found by independent divers who announced the find in a YouTube Live video this morning.
It was submerged in the River Derwent near a car park for the local swimming pool.
Police said the car and remains were retrieved last night but formal identification of the body is yet to occur.
'He only lived around the corner'
Mr Nicholson is survived by his three sisters. His mother died shortly after his disappearance.
One of his sisters, Leanne Marshall, said it was shocking to realise that he was sitting for years in a place so close to home.
"Finally closure for us to be able to lay Dale to rest and not have to wonder and keep thinking where is he," she said.
"It was such a shock, he was found so close to home … he only lived around the corner."
She thanked the divers, who rely on donations and "survive on that to do what they do".
'We have found Dale'
The divers are affiliated with YouTube channel Downunder Dan Diving, which helps families of missing people by searching waterways.
"We have found Dale Nicholson. He was last seen going to get breakfast with his fishing rods and we found him yesterday at 4:11pm in the afternoon," diver Bill McIntosh said.
"We're glad we're able to bring closure to the family. It's a sense of relief … [for them] that we found him. They know where he is.
"The amazing thing is the family has been walking this path. They've walked this path 1,000 times. Everyone in town walks by this location, and you just never know."
"The Tasmanian police came in and they spared no expense," fellow diver and owner of the YouTube channel, "Diver Dan", said.
"They worked so professionally, they listened to us, they took our advice, and it was an absolute joy to work with these ladies and gentlemen.
"Within five-and-a-half hours, the entire scene was cleaned up and the car was extracted."
Newly installed bollards masked car's location
The divers, who were also in the process of looking for Nicola Sallese, another missing Tasmanian man, said they searched the river near a mental health hospital in the area, focusing on boat ramps and other access points to the river.
They found a site that had bollards blocking access to the river but discovered that six years ago when Mr Nicholson went missing the bollards had yet to be installed.
They said police removed several of the bollards in order to retrieve the car last night.
Mr McIntosh said they found Mr Nicholson's car in the lee of a large tree that helped prevent it from being washed down the river over the years.
"We were able to confirm that not only it was the vehicle we were looking for, but also that Dale was in the vehicle still," Mr McIntosh said.
"The windows were open and it was pretty clear that he'd been sitting right there for … years behind that large pine tree.
"It was what was protecting it for the past years … it made it so that no debris coming down the river could affect the car."
Community feeling 'terrible sadness'
Derwent Valley mayor Michelle Dracoulis said the community had mixed emotions about the discovery.
"There will be some relief that we've got some answers now but of course terrible sadness to know that a member of our community has been with us this whole time and we haven't been aware of it," she said.
"This [place] is accessed by families every weekend and by people of all ages who walk their dogs, people swim in this space, people fish in this space.
"This is a space that I've come down to with my own children and we've thrown a [fishing] line in, so you would have no idea that that was sitting so close to us all."
"[It has] definitely impacted a lot of people in a lot of ways."
The mayor said the family had the support of the community.
"I'm really pleased that we can give him some dignity now, recognise that he's been found and he can be laid to rest in a way that's appropriate by his family.
"I'd just like his family to know that they're in the thoughts of everyone in the valley. It's a journey … they're not alone."
New Norfolk resident Shane Tassell said Mr Nicholson's friends had over the years been doing their own searching further up the river.
"This is my number two fishing spot and he was here the whole time, it's just incredible and it's good closure for the family," he said.
"It was a bit of a shock to us all last night, emergency services blocked the area off we knew something was up.
"[It's] such a relief, we thought something really nasty might have happened here last night but then speaking to the blokes this morning that did the search and found him it was just an amazing effort on their part.
"Amazing technology, the sonar equipment … a big difference to the sonar equipment on my boat."