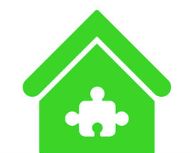 Darren WILLIS - Tragically located deceased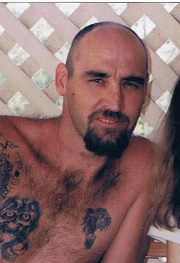 Bone fragment discovery halts trial of Bruce Coss, accused of murdering Darren Willis
July 19 2022
A murder trial in north-west New South Wales has been put on hold after a skull fragment belonging to the alleged victim was discovered at the bottom of a waterfall near where he was last seen.
Bruce Anthony Coss is accused of murdering his neighbour, Darren Royce Willis, who went missing from Bingara, near Tamworth, in 2010.
His body has never been found.
A $350,000 reward was offered in 2018 for information leading to an arrest and conviction.
Mr Coss was arrested in late 2019.
Sitting in the NSW Supreme Court on Monday, the judge-alone trial heard that a piece of skull recovered from a property partially matched the DNA profile of Mr Willis.
The fragment was found in an area known as Six Mile, about 20 kilometres south-west of Bingara, while the trial was adjourned last month.
Crown prosecutor Liam Shaw told the court that based on initial tests it was greater than "83 million times more likely" to belong to Darren Willis than anyone else.
The new information came from an elderly property owner, who recalled finding what he thought could have been a backbone five years ago.
After the trial started, he revisited the area where he thought he saw the backbone but could not find it.
Instead he found another piece of bone, which he took to police.
"The further material is highly relevant to the trial," Justice Hamnet Dhanji told the court.
Justice Dhanji said the evidence had the potential to provide evidence to the manner of Mr Willis's death.
Mr Coss remains on bail and has to report to the police station once a week.
The case has been adjourned until November 28.
Murder victim's skull 'crushed' with bat
Three hits with a baseball bat and a crushed skull were enough to kill Darren Royce Willis in 2010, a witness to the alleged murder has said.
Giving evidence in the murder trial of Bruce Anthony Coss, 49, on Thursday, crown witness Scott Marle described what happened in the dark outside Coss's home in Bingara, NSW late one night in December 2010.
Marle said Coss had hit Mr Willis in the knee first, bringing him down, and then had clipped his head, taking off his ear with the second blow.
"The third and final hit was when I was screaming and he's crushed his skull as far as I'm aware," Marle told the NSW Supreme Court in Moree.
Justice Hament Dhanji also heard recorded phone conversations in which Marle claimed that blood had been seen in a yellow Ford ute owned by Coss which was allegedly used to carry Mr Willis's body away after the incident.
Marle told the court that the blood was seen when Coss sold his ute some time after the alleged murder.
"One of the boys said, 'Oh, what's with all the blood?'," Marle said.
Coss then was claimed to have blamed the blood on pig chasing.
He is accused of murdering Mr Willis with a modified wooden baseball bat outside his Bingara home. He has pleaded not guilty to the charge.
Marle was arrested in October 2020 and was convicted of concealing the alleged murder in May 2021 after pleading guilty. He received a discounted sentence of an intensive correction order in exchange for assisting the police with the investigation.
In the phone calls with Marle, Coss is heard blaming another eyewitness Robert Stonestreet of laying the blame on him for Mr Willis's disappearance in order to receive a $350,000 reward from the NSW Police for information on the alleged murder.
"All me life, I've been blamed for s*** around this town and I'm over it," Coss said.
He denied being involved in the alleged incident, claiming that on that night in December, he went out, got drunk and had a "good f***ing time" before coming home to sleep.
In a separate conversation with Stonestreet, Marle claimed Coss had threatened to kill again after the incident but had turned around and said he wasn't serious.
He described rumours that Coss had "knocked someone off" previously, piling them into a blue plastic drum and dumping the body in a dam.
Mr Stonestreet denied being out on the street with Coss during the incident with Mr Willis, but said if he did have concrete evidence of the crime, he'd approach the police for the reward money.
On Wednesday, Marle told the court that Coss had killed Mr Willis with the baseball bat after a night of drinking and smoking weed, and that jokes about a hypothetical confrontation turned fatal.
When Marle asked about the reason behind the attack, Coss allegedly said Willis was going to dob him in at work for selling marijuana. In a later conversation, Coss claimed he attacked Willis because of something he'd said or done at school.
The hearing continues.