VANISHED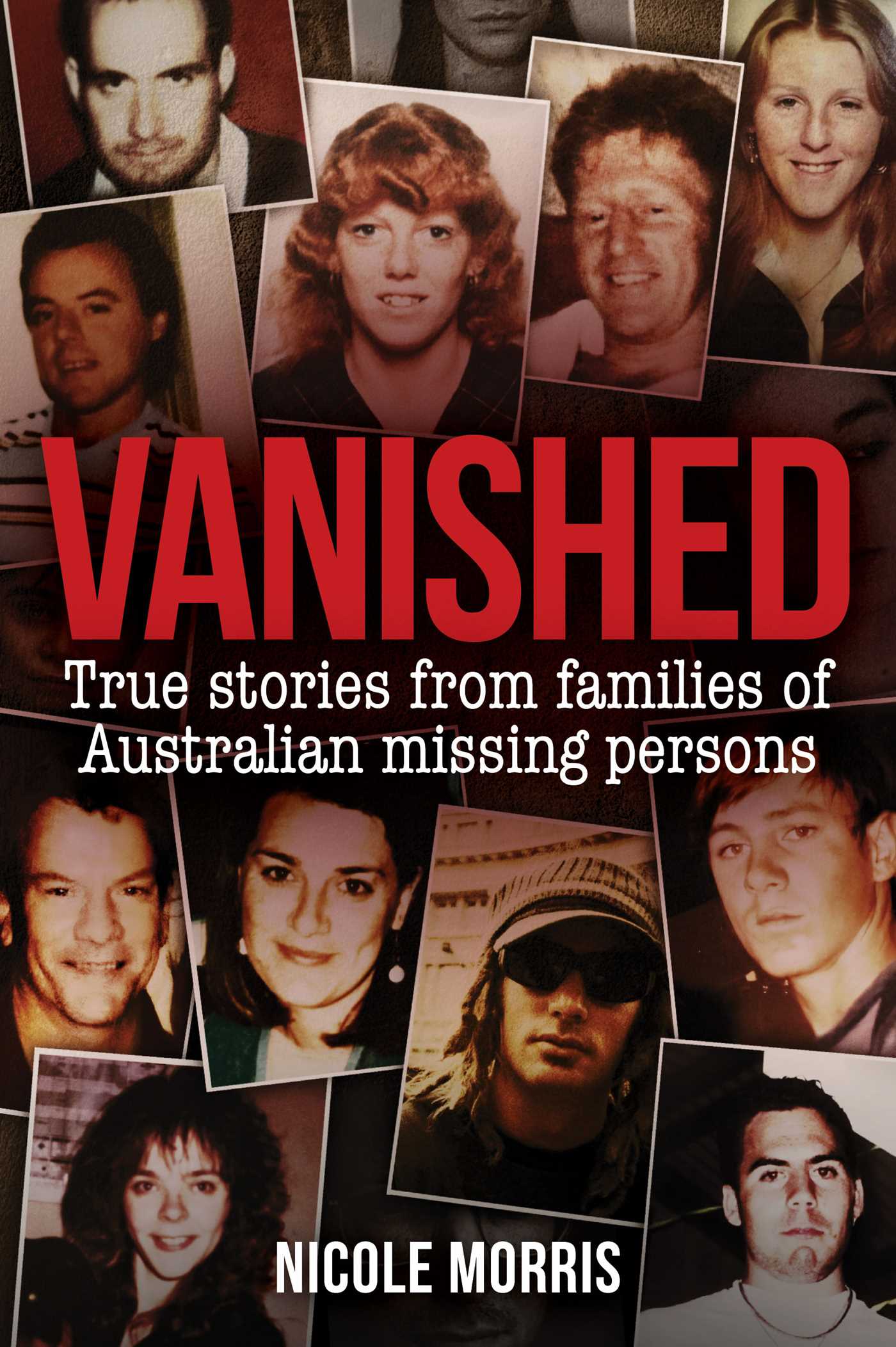 Signed copies of VANISHED are now available directly from me for purchase. Please e mail me at ampr@exemail.com.au and I will send you direct deposit details, and please include your mailing address in your e mail.
If you would like the book personally signed please add a note with your e mail requesting the name you'd like it made out to.
Price including postage 1 book = $34.70
Price including postage 2 books = $59.70
Price including postage 3 books = $84.70
Please request a price for more than 4 books so I can calculate postage.
They just Vanished … Disappeared. Gone. Lost. No answers. Still missing.
Imagine the pain, confusion and emotional roller-coaster that families experience when a loved one goes missing. What would you do? How would your family cope?

This is a heart- wrenching collection of true stories told through the eyes of family members who have experienced the trauma of a missing loved one. It follows their journeys from the desperate searches in the first days, through the Police investigations and, in many cases, the heartbreak as the years rolls by without any news.

From two young girls who might have been early victims of Ivan Milat … a woman who was last seen walking alongside a Victorian highway … a man who vanished among the homeless in Sydney … a teenage boy likely murdered and fed to crocodiles in Kakadu …two Tasmanian men who disappeared under strange circumstances … a heroin addict who just couldn't face another day … the man who disappeared from a hospital in Adelaide after collapsing in the street ... the circumstances are all different, but the impact on the families devastating

Nicole Morris is the founder of the Australian Missing Persons Register.
She has written this book to develop awareness of the plight of the courageous families of missing persons and raise public awareness to help find those people who seem to have vanished into thin air.