There are many wonderful organisations out there offering help and support to families and victims and I would like to acknowledge their assistance and refer you to their web pages. Official Police and government sites are at the top of the page.
Australian Police and Government Missing Persons Resources


http://www.missingpersons.gov.au/home/ - National Missing Persons Co-ordination Centre (Australian Federal Police)

To contact them - e mail -

missing@afp.gov.au or phone toll free - 1800 000 634.

National Missing Persons Coordination Centre
PO Box 401
Canberra City ACT 2601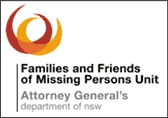 www.lawlink.nsw.gov.au/missingpersons

Families and Friends of Missing Persons Unit - NSW - offers counselling and support to those left behind.
You can also find various FFMPU publications, reports, tracing and support service information and back issues of FFMPU Newsletters on the FFMPU
website www.lawlink.nsw.gov.au/missingpersons or Facebook - https://www.facebook.com/missing.persons.501/

FFMPU is located in Parramatta. They are located in the Parramatta Justice Precinct (PJP).
Families and Friends of Missing Persons Unit
Victims Services, Attorney General's Department of NSW
Level 1, 160 Marsden Street, Parramatta NSW 2150
Locked Bag 5118, Parramatta NSW 2124

Phone: (02) 8688 8173
Freecall: 1800 227 772 Fax: (02) 8688 9632
or e-mail ffmpu@agd.nsw.gov.au
http://www.crimestoppers.com.au/
Crimestoppers - 1800 333 000
To report any sighting of any missing person, or information you may have (or to report any crime). Going missing is NOT a crime but Crimestoppers will pass on your information to Police who are handling each missing persons case. You can call 24 hours a day and you CAN remain anonymous.

https://www.police.nsw.gov.au/can_you_help_us/missing_persons
- NSW Police Missing Persons Registry
NSW Police Missing Persons Unit
1 Charles Street
Parramatta NSW
Phone: (02) 8835 7656 or
Toll Free 1 800 025 091
Fax: (02) 8835 7665

https://www.police.qld.gov.au/EventsandAlerts/missingPersons/default.htm
- QLD Police Missing Persons Bureau - telephone 07 3364 6213 (within Australia)

Victoria Police Missing Persons Desk - phone 1800 808 606
Homicide Squad - (03) 9865 2770

Western Australian Missing Persons
https://www.crimestopperswa.com.au/unsolved-cases-category/missing-persons/
WA Police MPU
Tel: (08) 9223 3666

http://www.sapolice.sa.gov.au/sapol/safety_security/missing_persons.jsp
South Australian Missing Persons
Adelaide Missing Persons Investigation Section phone - (08) 8463 7867
Australian Community Missing Persons Organisations
https://www.facebook.com/LeaveALightOninc/
Leave a Light On aims to raise awareness of missing persons cold cases in Australia. By working alongside other missing persons organisations we can promote long-term cases and raise awareness of the need for ongoing support for families and friends dealing with the ambiguous loss of a missing person. run by Suzie Ratcliffe, sister of missing child Joanne Ratcliffe.
Missing Persons Advocacy Network (MPAN)

MPAN humanises and creates awareness for missing people, as well as providing practical support to their families and friends. We have an online guide of what to do when someone disappears, and work to establish partnerships that increase visibility for the issue and lessen the financial impact on those left behind. Run by Loren O'Keeffe, sister of previously missing man Daniel O'Keeffe.
https://www.danielmorcombe.com.au/
The Foundation's key role in the community is the education of all children about their personal safety. By directly assisting educators and parents through the funding and development of child safety educational resources as well as assisting young victims of crime, the Foundation continues to empower all Australians to make their local communities safer places for all children. Run by Denise and Bruce Morcombe, parents of previously missing child Daniel Morcombe.
Mental Health Support Services & Suicide Prevention

Lifeline:

24-hour telephone support, counselling and referral information. Tel: 13 11 14 https://www.lifeline.org.au/

https://kidshelpline.com.au/ Kids Helpline (under 18 years): 1800 55 1800
https://www.blackdoginstitute.org.au/ The Black Dog Institute is dedicated to understanding, preventing and treating mental illness. We are about creating a world where mental illness is treated with the same level of concern, immediacy and seriousness as physical illness; where scientists work to discover the causes of illness and new treatments, and where discoveries are immediately put into practice through health services, technology and community education.
https://www.beyondblue.org.au/the-facts/suicide-prevention Beyond Blue provides information and support to help everyone in Australia achieve their best possible mental health, whatever their age and wherever they live. Beyond Blue is working on reducing the tragic suicide toll by informing people at risk of suicide or who have attempted to take their life with support options, and providing practical advice for people worried about someone they think might be suicidal on how to help.
https://www.suicidepreventionaust.org/
Suicide Prevention Australia is the peak body for suicide prevention in Australia, representing over 180 Members and Associates. We work to build a stronger suicide prevention sector, a more aware and engaged community, and a more effective regulatory and funding environment. Together we can achieve our shared vision of a world without suicide.
https://www.suicidecallbackservice.org.au/
The Suicide Call Back Service is a free, professional, 24 hour seven days a week national counselling service that provides free telephone and online counselling. You can call us anywhere and anytime on 1300 659 467.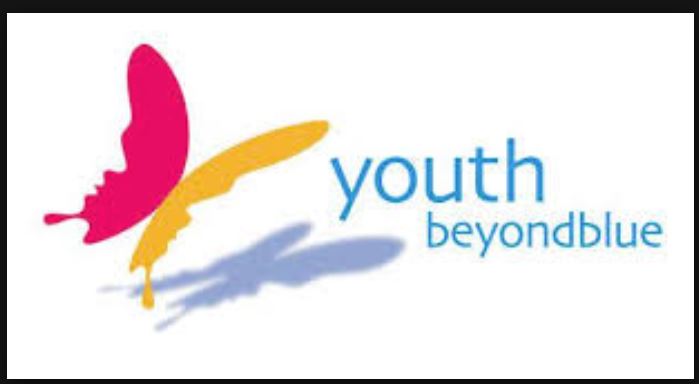 https://www.youthbeyondblue.com/understand-what's-going-on/suicide-prevention

http://www.ifys.com.au/ - Integrated Family and Youth Services
The Integrated Family and Youth Service (IFYS) provides a range of specialist support and intervention programs for children, young people and families. Working closely with other non-government and government agencies, the organisation operates from numerous locations throughout Queensland ranging from Gold Coast through to Cairns in the far north of the State and provides accommodation, support and counselling services.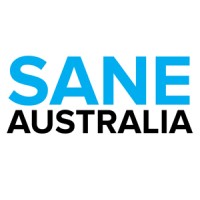 https://www.sane.org/health-professionals/276-suicide-prevention-program SANE Helpline: 1800 187 263
SANE Australia is a national mental health charity working to support four million Australians affected by complex mental illness. SANE's work includes mental health awareness, online peer support and information, stigma reduction, specialist helpline support, research and advocacy.

Mensline Australia (24 hours): 1300 78 99 78 https://mensline.org.au/
MensLine Australia is a telephone and online counselling service for men with family and relationship concerns. We're here to help anywhere, anytime
Northern Territory Services -
Anglicare NT
Open Monday to Friday 8.30am – 5pm
5 Nemarluk Drive, Ludmilla
Darwin and Palmerston services
PO Box 36506
Winnellie NT 0821

Email reception@anglicare-nt.org.au

Anglicare NT Reconnect Services

Darwin - PH (08) 89850000 Fax: 08) 8985 0001
Palmerston - PH (08) 89327850 Fax: (08) 89323301
Nhulunbuy- PH (08) 89873022 Fax: (08) 89973011

Waltja Reconnect central offices:

Alice Springs 8953 4488


Australian Homicide and Victim Support Groups
NSW Victims Services
https://www.victimsservices.justice.nsw.gov.au/
Victims Access Line 1800 633 063

NSW - Support After Murder Australia - contact Peter Rolfe pprolfe15@gmail.com 0415 619 590
https://www.facebook.com/Queensland-Homicide-Victims-Support-Group-248585021827116/
Queensland Homicide Victims' Support Group's (QHVSG) foundations have been built on passion, enthusiasm for change, commitment to cause, and the altruistic nature of its Management Committee, Staff and Volunteers. These characteristics have allowed QHVSG to develop a high quality and personalised support service to nearly 150 new families each year who experience first-hand the devastating effects of homicide.
Crime Victims Support Association
https://www.facebook.com/groups/237663582945937/
Run by Noel McNamamara. This page is for victims of homicide families, victims of extreme violence, and supporters of C.V.S.A

NSW - Homicide Victims' Support Group (Aust) Inc was formed in 1993 to provide support, counselling and information for families and friends affected by homicide in NSW.
Phone : 02 8274 8900 or 1800 191 777 E Mail - info@hvsgnsw.org.au http://www.hvsgnsw.org.au/

Victoria Homicide Support - http://www.vhvsg.websyte.com.au/
Contact Name:
Janine & Wayne


Address:
Ross House 247 Flinders Lane
Melbourne, Victoria, 3000


Mobile:
0459430946 or 0422444841

Victoria Victims of Crime - https://www.victimsofcrime.vic.gov.au/
The Victorian Government's Victims of Crime Helpline offers information, advice and support for you and your family. Contacting the helpline is the first step to get free services to help you manage the effects of crime.
The helpline provides:
advice about reporting a crime
information about the legal process, including after the offender is in jail
help applying for compensation and financial assistance
connections to other support services, such as the Victims Assistance Program.
South Australia - Homicide Victim Support Group of SA inc
https://www.facebook.com/Homicide-Victim-Support-Group-of-SA-inc-1442218882717583/
Meetings held at Wakefield Hotel, 76 Wakefield St, Adelaide (city) on the first Wednesday of the month (except Dec/Jan) at 6.30pm (1,538.67 km)
5000 Adelaide, South Australia Phone 0423 411 055
Useful SA resources:
Attorney General's Department - Crown Solicitor's Office
Tel 08 8207 1555
Crisis Care: Tel. 131 611
Director of Public Prosecution: (DPP)
(Witness Assistance Service)
Tel. 08 8207 1529
State Coroner's Office:
302 King William Street, Adelaide
Tel. 08 8204 0600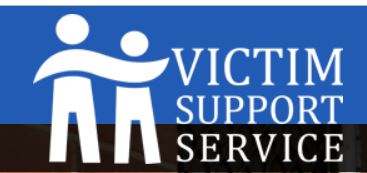 Victim Support Service Inc
Phone (08) 8231 5626
Toll Free 1800 182 368
Fax (08) 8231 5458
Email info@victimsa.org
www.victimsa.org
11 Halifax Street, Adelaide
http://www.victimsa.org/ - Victim Support Service (VSS) provides free and confidential help to adult victims of crime, witnesses, their family, and friends across South Australia. We work in partnership with other organisations, we are not a government agency or part of the police and you don't have to report a crime to get our help. It doesn't matter where the crime happened and you can call us any time after the crime, whether it was yesterday, last week or several years ago.
AUSTRALIAN CAPITAL TERRITORY
Victim Support ACT
Phone (02) 6205 2066
Toll Free 1800 822 272
Email victimsupport@act.gov.au
Victims of Crime Coordinator's Office
Phone (02) 6205 2066
Toll free 1800 822 272
Email vocc@act.gov.au
Australian Federal Police
Victim Liaison Officers
Phone (02) 6245 7441
Fax (02) 6245 7266
NORTHERN TERRITORY
Victims of Crime NT
Phone (08) 8941 0995
Toll Free 1800 672 242
Fax (08) 8941 0459
www.victimsofcrime.org.au
Witness Assistance Service (Alice Springs)
Office of the Director of Public Prosecutions
Phone (08) 8951 5800
Fax (08) 8951 5812
Witness Assistance Service (Darwin)
Office of the Director of Public Prosecutions
Phone (08) 9835 7500
Toll Free 1800 659 449
Fax (08) 9835 7552
TASMANIA
Victims Assistance Unit
Department of Justice
Phone (03) 6233 5002
Toll Free 1300 663 773
Fax (03) 6233 4031
Email victims@justice.tas.gov.au
www.justice.tas.gov.au
Victims of Crime Service
Toll Free 1300 300 238
(If phoned within Tasmania will divert to closest office)
Burnie
Phone (03) 6434 6471
Devonport
(03) 6424 9377
Hobart
Phone (03) 6228 7628
Launceston
Phone (03) 6334 1665
Launceston Community Legal Centre
Victims of Crime Service
Ground Floor, Henty House
Phone (03) 6334 1665
Fax (08) 6334 8392
Parental Abduction

http://www.childrecoveryaustralia.com/
Fantastic resource both for information about what to do in the event of a parental abduction and an agency that may be able to recover your parentally abducted child. One of the very few agencies I will personally vouch for.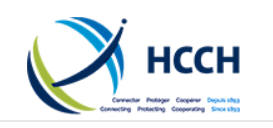 https://www.hcch.net/en/instruments/conventions/specialised-sections/child-abduction
Parental Child Abduction section of The Hague Convention - what happens if your child is taken overseas.

Adoption
http://www.jigsaw.org.au/how-do-i-begin/south-australia/

http://www.smarttraveller.gov.au/
Australian Government website that has information about travel worldwide and also provides the facility to register your travel plans with them in case something happens and you go missing, it makes it easier to find you.
International Missing Person and Homicide Organisations

http://www.redcross.org.au/ - The Australian Red Cross.
https://www.redcross.org.au/get-help/help-for-migrants-in-transition/tracing-and-restoring-family-links
International tracing, refugee and asylum seeker services
Australian Red Cross Tracing Agency
159 Clarence Street
Sydney NSW 2000
Phone:(02) 9229 4111
Fax: (02) 9229 4244
THE
CHARLEY

PROJECT

http://www.charleyproject.org/ - Profiles of over 6000 "cold case" missing people mainly from the United States, outstanding site.

http://www.doenetwork.org/ - International centre for unidentified and missing persons, based in the USA. Excellent resource for cold cases.

Porchlight International for the Missing and Unidentified
http://www.missingkids.com/ - National Center for Missing and Exploited Children (USA)

http://www.khaosanroad.com/ - Excellent website for travel information to Bangkok, Thailand. Includes comprehensive section on tourists missing in Thailand - https://www.khaosanroad.com/missing-persons/
https://www.lonelyplanet.com/thorntree/welcome
If you're searching for a missing traveller, anywhere in the world, this is a great resource - an online community of travellers who can check locally for you.

http://www.missing-you.net/ - Missing You, FREE instant on-line message-posting service designed to help enable you to locate missing persons, lost friends, relatives, workmates, forces pals, etc, that are thought to be anywhere in the UK.
Other sites of interest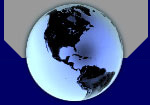 http://velvetprincess78.tripod.com/index.html - Velvet's Police Memorial Site, in honour of all Police that have been killed and injured on and off the job, a very moving and comprehensive site.